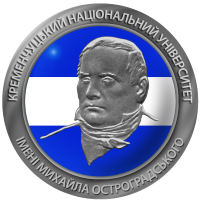 From June 24 till June 26 trainings were held at our University for the staff of the Department of Electronics and Computer Engineering and the Institute of Electromechanics, Energy Saving and Control Systems within the implementation of the European Union Erasmus+ KA2 №598236-EPP-1-2018-1-LT-EPPKA2-CBHE-SP project – the Digital competence framework for Ukrainian teachers and other citizens (dConFra). The purpose of this event was to train the contingent of lecturers for teaching in the KrNU Office of Digital Competences.
As previously reported, in May this year, an Office of Digital Competences was created at our University. According to the roadmap of the dComFra project, Ukrainian teachers and other categories of citizens of Ukraine will improve the skills in the field of digital competences in this Office. Such an office will be the only one in Poltava region that will be accredited for certification according to the European Computer Driven License (ECDL), and will be able to accept people who wish to obtain a certificate from Poltava and neighboring (Dnipropetrovsk, Kirovohrad, Cherkasy, Zaporizhzhia, etc.) regions, as, according to the project, similar offices will be established in Kyiv, Kharkiv, Pokrovsk, Chernivtsi and Kremenchuk..
This event was covered in the local press (KREMENCHUKTODAY) and at the site of the Ministry of Education of Ukraine "Novyny oblastei".
Read More