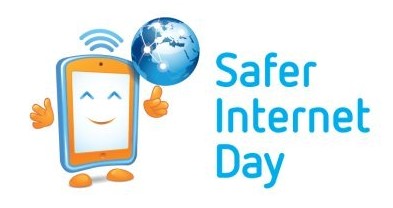 On February 5-25, 2020, within the framework of the international event SAFER INTERNET DAY (SID2020), the Department of Information Systems of NTU "KhPI" with leading higher educational institutions and networking academies of Cisco, with the support of the Institute for Modernization of Educational Content, conducted an online lesson "Internet: How to Play, Learn and Work Safely" .
The digital development and integration of Ukraine into the European Digital Space (EU Single Digital Market) means improving the digital skills of young people and society as a whole in order to increase the employment rate of the population and the effective use of digital opportunities. Certification of knowledge and training in the field of "Informatics and information technology" as a means of increasing competencies.
It was conducted by Assistant Professor Nataliia Dzheniuk and Associate Professor Maksym Tolkachov. Educational institutions of Kharkiv, Poltava, Sumy and Chernihiv regions were connected to the online lesson. Students, students, teachers and others wished to attend the event were among the attendees. Two classes were organized for registration: the first – for students of Kharkiv and Sumy regions, the second – for students of Poltava and Chernihiv regions. There were over 3500 registered.
The speakers were Baranovsky O., Ph.D., CISSP, CISM, CEH, CHFI, Associate Professor of the Information Security Department of the National Technical University of Ukraine "Igor Sikorsky Kyiv Polytechnic Institute" and Baranenko RV, Professor of the Professional and Specialty Department disciplines of the Kherson faculty of Odessa State University of Internal Affairs.
The students were interested in the process of increasing their competence in the field of information technology. They look forward to new training courses and the ability to validate digital competencies by certification.
Information on the dComFra project and on the Digital Transformation Coalition was welcomed.
This year our Department of Information Systems is not the first time participating in the international event SAFER INTERNET DAY.