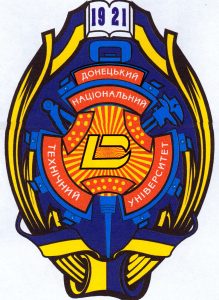 Donetsk National Technical University – founded in 1921 is the largest technical university in Eastern Ukraine. Since its inception, the oldest technical university of Donbass has trained more than 220 thousand engineers and technicians of various qualifications, of which, about 2500 foreign students from 70 countries of the world.
In consequence of the anti-terror operation on the territory of Donetsk region DonNTU in 2014 migrated in Pokrovsk city (Donetsk region), where it continues educational and research activities.
Today DonNTU consists of 6 institutes and faculties including 25 academic departments, has about 3 500 students, and over 340 teaching staff members – 29 of them hold Dr.Sc. degree and over 70 – the Ph.D. degree. DonNTU has more than 70 agreements with the universities all over the world. The well-known people, leaders of the largest industrial companies and political boards, engineering elite of Ukraine that have graduated from DonNTU call the University the most prestigious higher education establishment of Donbass.
Today Donetsk National Technical University is a member of 4 Tempus projects and one Erasmus + project.
In the rating of Ukrainian universities in 2016 "Top 200" DonNTU took 23th place out of 200, which indicates the successful work of university scientists and teachers in modern circumstances.