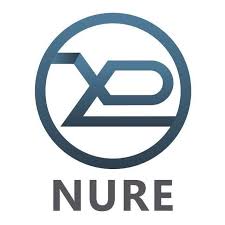 Kharkiv National University of Radio Electronics is one of the oldest and the most technological higher educational institutions of Ukraine. KNURE with regard to the concentration of the technical, research and educational potential in radio electronics, telecommunications, information technologies and computing equipment, our university is unequaled both in Ukraine and in the Eastern Europe.
KNURE is a state-owned educational institution of the 4th (highest) certification level. It has 8 Departments which teach students in 35 specialties, as well as the Advanced Education Center, the Distance Learning Center, the Postgraduate and Post-Doctoral Study Department, 30 research centers, and the experimental plant. More than 8,000 students study at the university, 1,100 of them are foreign students from 50 countries. The students are lectured in Russian, Ukrainian and English.
There are 2 research institutions are established on the basis of the university, they are: Institute of laser technologies and Institute of information technologies, besides there is Regional research center of information security at the university. Scientists of the university work on the realization of national programs, such as Space program, the program of Informatization and others.
KNURE is a coordinating center of scientific development in the field of radio electronics. International Academy of Applied Radio Electronic Sciences functions on the basis of the university, as far as National association of antennas and Kharkiv department of international society of electricians and radio-engineers.
Fields of science:
Remote Control of Environment;
Electromagnetic Compatibility;
Biomedical Engineering;
Information and Geographic Information Technologies and Systems;
Computer Technologies and their Intellectualization;
Data Protection and Information Safety of Open Systems and Networks;
Computer-Aided Systems for Data Collection, Processing, Transmission and Control;
Green Energy and sustainable development;
Radio Electronics and Information Technologies for Fighting against Terrorism;
Micro- and Nanotechnology, Nanophysics;
Radars, Communication & Navigation;
Telecommunication Technologies, Systems and Networks;
Computer-Aided Design and Diagnostics of Computer Systems and Networks.