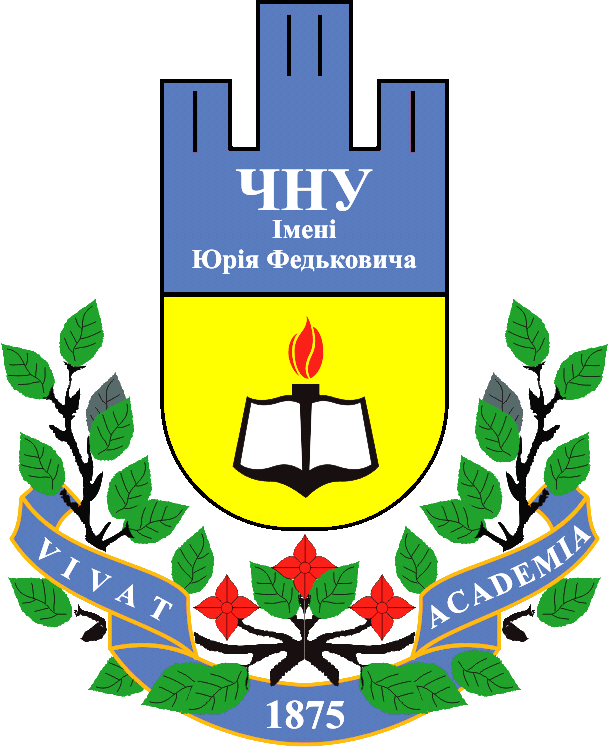 Yuriy Fedkovych Chernivtsi National University is one of the oldest classical universities of Ukraine. It was founded on October 4, 1875 by the decree of the emperor of Austro-Hungary Franz Josef comprising the Faculties of Theology, Philosophy and Law.
Nowadays 2 institutes, 12 faculties and a college are functioning at the university. The training of approximately 16 000 students is being carried out in 79 majors at 88 departments.
Educational and scientific work is provided by 1208 teachers, including 156 Doctors of Sciences, professors, 779 PhDs, associate professors including 4 laureates of State Awards and 1 corresponding member of National Academy of Educational Sciences of Ukraine.
The University has PhD and Doctorate schools, 11 specialized academic boards for the thesis defense.
Various centers operate within the university, such as the Research Center of Bukovina Studies, Ramon Gnatyshyn Canadian Studies Center, Center of American Studies, Anton Kokhanovskiy Eastern School of Polish Studies Centre, Euroatlantic Integration and Security Center, Bohemistics Centre, German Studies Centre "Gedankendach", Slavic Studies Centre, Romanian Language Studies Centre, Jewish Studies Centre, Centre for European Studies and Centre for Romanian Studies. Aiming to vastly involve university professors and scientific institutions of Ukraine and other countries in studying the problems of humanities and social sciences the nationwide research center "The Bible and Culture" has been established.
Teaching staff and students of the university participate in joint scientific programs realized according to cooperation agreements with leading educational and scientific institutions of the USA, Canada, Austria, Germany, Poland, Romania, China, Israel and other countries. The following facts indicate the international authority of the higher educational institution: two professors have been recognized as "Person of the Year" by the International Biographic Center in Cambridge, the scientists have been awarded "Honored Doctor" of the University of Saskatchewan (Canada), Stefan cel Mare University, Suceava (Romania) and Alecu Russo Balti State University (Moldova), 14 teachers, PhD students and undergraduates have been awarded Soros grants.
In October 1999 Chernivtsi University was accepted to the honorary members of International association of universities "Рhi Beta Delta" (the USA).
Taking into account the nationwide and international recognition of the activity results and significant contribution to the development of national higher education and science, Yuriy Fedkovych Chernivtsi State University was conferred the status of the National University in 2000. In January 2009, the University entered the European University Association, jointed to the Partnership Agreement concerning the creation of the E-library of Ukraine (ELibUkr). Another remarkable moment was a positive decision concerning joining to Magna Charta Universitatum.
On June 28, 2011, the 35th session of the UNESCO World Heritage Committee took a decision concerning including the architectural ensemble of the Residence of the Bukovinian and Dalmatian Metropolitans (the central building of the University) to the World Heritage List.