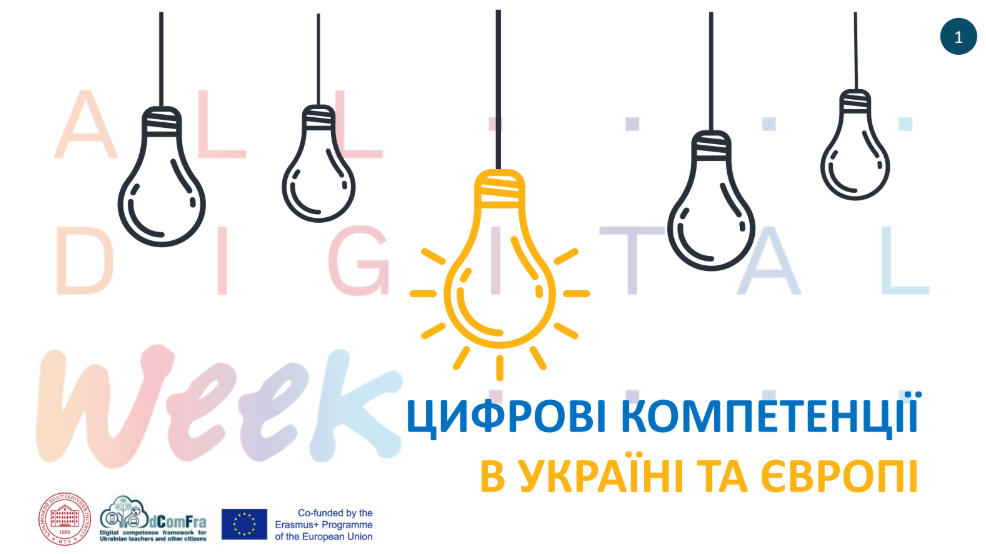 The NTU "KhPI" held a week of webinars "Know, be able, use! All Digital Week. " The All Digital Week event was held from March 23 to 26, 2020. in collaboration with the international project "dComFra – Digital competence framework for Ukrainian teachers and other citizens / dComFra (No. 598236-EPP-1-2018-1-LT-EPPKA2-CBHE-SP)."
In the framework of online seminars, teachers, scientists and other participants from different cities of Ukraine improved their basic digital and information skills. The organizers and speakers of the events were employees of the KhPI Scientific and Technical Library and the Department of Information Systems of NTU KhPI. According to the results of webinars, participants received certificates.

KhPI representatives held four online events. About search, analysis and systematization of information, as well as the formation of the scientist image in the information space, said the deputy Director of the KhPI Scientific and Technical Library Julia Glavcheva. The expert on the topic "Academic Virtue" was the director of the KhPI Scientific and Technical Library Larisa Semenenko. Information on digital competencies in Ukraine and Europe was presented by teachers of the Information Systems department: Associate Professor Anna Zavolodko and Professor Oleg Kasilov.