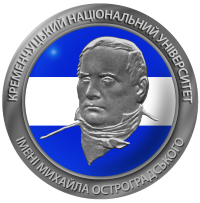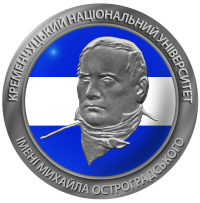 On June 3, 2020, Ambassador Extraordinary and Plenipotentiary of the Republic of Latvia to Ukraine Mr. Juris Poikans visited Kremenchuk Mykhailo Ostrohradskyi National University as part of a visit to our city. The Ambassador was accompanied by the Third Secretary of the Embassy of the Republic of Latvia in Ukraine Mr. Edvins Severs and the Deputy Director of the Kremenchuk Institute for International Development Andriy Melnyk.
The Latvian diplomat met a group of scientists of technical, ecological, historical and economic directions of the University headed by the first vice-rector prof. Volodymyr Nykyforov.
The meeting began with a mini-excursion to the laboratory for processing powerful energy flows, where Prof. Oleksandr Salenko acquainted the guests with a functionally-oriented approach to the development of heat-resistant materials for the space industry.
Director of the KrNU Center of International Activity, Andriy Gladyr, presented to the guests the Digital Competences Office (DC-office) of the University, which was created in the former "Electronic Library" within the dComFra project "Digital competence framework for Ukrainian teachers and other citizens". He spoke about the goals and tasks of the project (modernization of methods and methodology of adult education, creation of a framework structure DigComp, organization of trainings for the developers of educational modules, organization of the education for citizens, international certification of the DC-office, etc.) and expressed interest of Kremenchuk National University in expanding the scope of cooperation with Latvian research establishments and higher education institutions, testified to the readiness of our University to cooperate with Latvian universities in the framework of international projects "Erasmus+" and other forms of cooperation.
The meeting ended with a lively discussion on "Ukraine-Latvia", "Ukraine-EU", during which Mr. Ambassador exchanged views with experts in the field of Ukrainian history, Prof. Hanna Kapustian and prof. Volodymyr Maslak. Mr. Ambassador expressed his readiness to facilitate further contacts of the KrNU with the leading higher education institutions of Latvia.