Every year, the International Research and Practice "Information Technology in Socio-Cultural Sphere, Education and Science" brings together students and young scientists at the University of Culture. This time, due to quarantine, the event, organized by the Department of Computer Science and the Faculty of Distance Learning, took place online.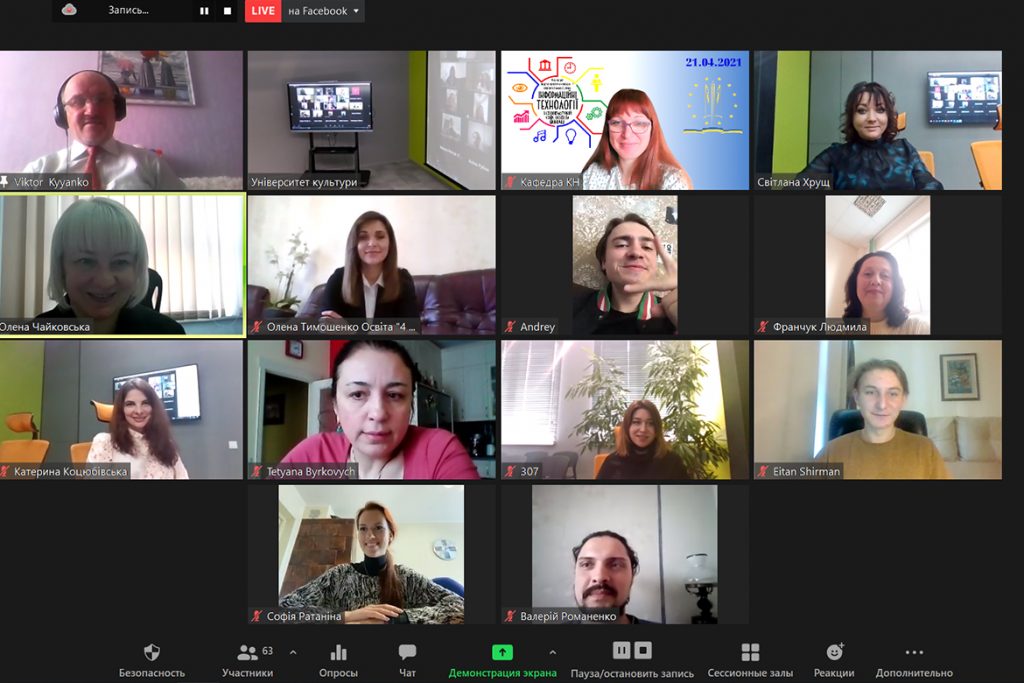 Doctor of Philosophy, Professor, Vice-Rector of the Kyiv National University of Culture and Arts Tetyana Humeniuk addressed the participants of the online conference with a welcoming speech, wishing them fruitful cooperation and meaningful debates.
The plenary session was opened by Olena Tchaikovska, Candidate of Pedagogical Sciences, Associate Professor, Dean of the Faculty of Distance Learning, with a report on "Development of digital competencies in Ukraine: dComFra project experience", acquainting the audience with the results of the Erasmus + project and other citizens », № 598236-EPP-1-2018-1-LT-EPPKA2-CBHE-SP.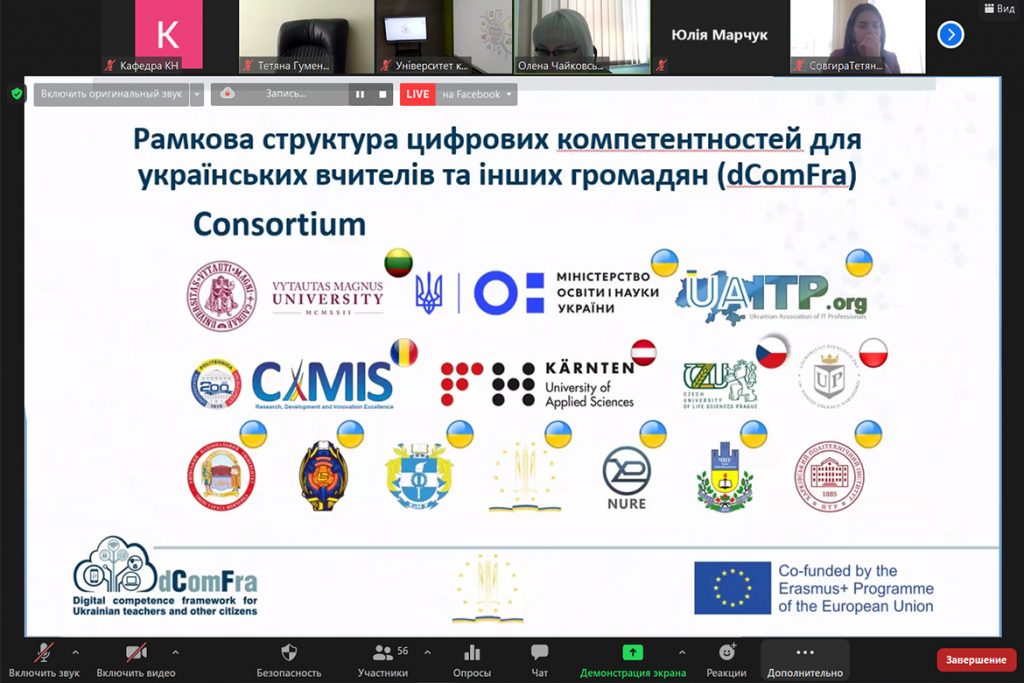 The speaker noted that the level of digital skills among the population of Ukraine is still quite low, despite the urgent need for such competencies in modern conditions.
Kateryna Kotsyubivska, Candidate of Technical Sciences, Associate Professor, Head of the Department of Computer Science, Faculty of Information Policy and Cybersecurity, University of Culture, highlighted in her report the possibilities of using artificial intelligence technologies in creative industries, creating paintings, works and poetry without human intervention.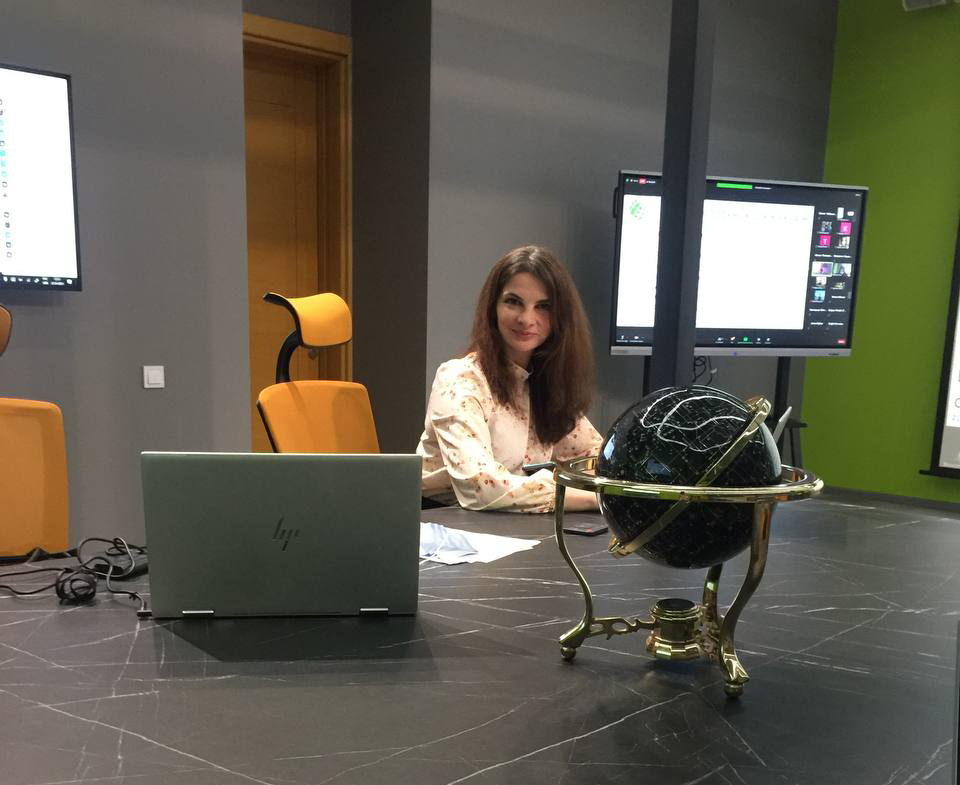 Ethan Shearman, a student at the Faculty of Information Policy and Cybersecurity at the University of Culture, spoke about the possibilities of artificial intelligence technologies, their impact on life and a completely new future for humanity.
Viktor Tyrkalo, President of the League for the Development of Science, owner of the European University of the Third Age and Nashe Business School, noted in his report the impact of digitalization on the socio-cultural sphere and business education.
In addition to the plenary session, the conference program included the work of sections:
Information technologies and systems of the socio-cultural sphere.
Transformation of education in a pandemic.
Strategies for the economic development of socio-cultural sphere, education, and science.
Cybersecurity and information security.
Digital technologies in cultural and creative industries.
During the section meetings, interesting reports were presented, which provoked constructive discussions and debates.
Students and young researchers, as always, were impressed by the innovative approaches and fresh views on the digital transformation of the socio-cultural sphere in the context of the rapid development of information technology.
Following the results of the international online conference, a collection of materials will be created, which will include all the reports of the participants.