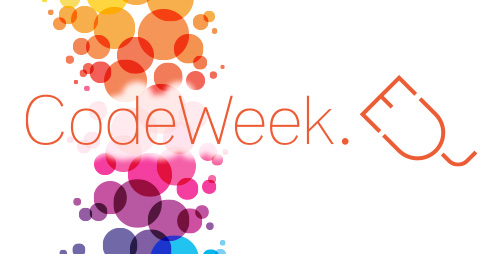 As part of the CodeWeek international event, the Department of Information Systems of NTU "KhPI" held a number of webinars:
October 9, 2019, the seminar "Uniform use of the processor". October 9, 2019 – "Uniform use of the processor". The webinar allowed us to mention the general concepts of operating systems; to understand algorithms of planning of processes, to get acquainted with an example of construction of diagrams on Scratch.
October 11, 2019 – "Static websites builder Websites portability". A webinar, combining the efforts of practice and science, the topic "How not having the knowledge of the developer to create your website?" Was available. The material that was given in this webinar can be applied as enhancing the competencies of teachers, senior pupils, students, teachers and other layers of the population of the benefit.
October 18, 2019 the seminar – "Improvement of digital competences citizen" The webinar examined the framework for increasing digital competencies for teachers and other citizens of Ukraine.
October 23, 2019 – "The Digital Competency Framework for Teachers and Other Citizens of Ukraine / dComFra." Digital Development and Integration of Ukraine into the European Digital Space (Single Digital RinokES) implies improving the digital skills of youth and society as a whole to increase employment and use of digital opportunities Certification of knowledge and training in the field of "Informatics and Information Technologies" as a means of enhancing competencies.
October 29, 2019 – "Digital Competence Framework for Ukrainian Citizens.
Speakers of the entry point are Zfort software architect Valery Zavolodko, prof. Vitaly Breslavets, prof. Oleg Kasilov, Assoc. Ganna Zavolodko.
In addition to online listeners, we have collected 2 student audiences. One kennel audience at the KhPI department of "Information Systems" is another in the KhIRE department of Microprocessor Technologies and Systems. We have a kennel online broadcast. Teachers check trainings to enhance their digital competencies. Information about the dComFra project and the "Digital Transformation Coalition" was positively received by the participants of the seminar.
This year, the Department of Information Systems first participated in the CodeWeek4 Challenge, but received an event award. It was a good experience, which we will be happy to repeat next year.